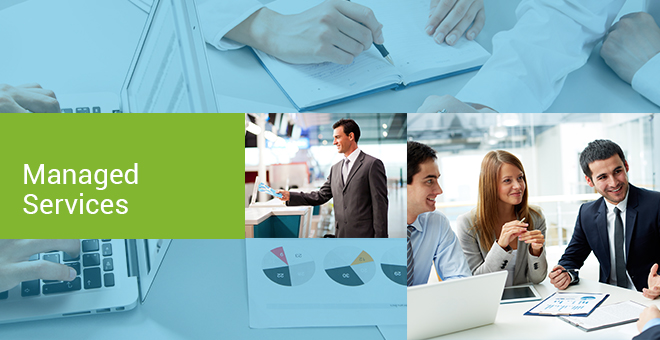 Managed services have generated significant buzz in the IT industry over the last few years. In this business model, managed service providers (MSP) viz. systems integrators and solution providers take over all or part of a customer's technologies and manage them remotely or with a mix of remote and onsite support.
Managed services has brought in the liberty for the customer to channel their resources towards their core business, while the MSP manages their IT, driving in operational excellence and cost optimization.
With managed services being of varied pedigree, starting from remote monitoring, hosting, software distribution, to even data warehousing, the offerings surely does not mean the same to every customer.
Industry demand for managed services is at an all-time high owing to
Customers' understanding of the significance of specialized services.
Cost factor playing a significant role.
Optimum utilization of customer's existing resources.
By offering ongoing and defined services, customers are being provided with a convenient method of successfully maintaining their infrastructure while helping, lower their TCO. This annuity model equally help customers and MSPs meticulously plan their exposures and increase productivity.
Gartner research says "By 2016, 70% of CIOs expect to change their mix of sourcing providers to get more business value and innovation from new partner relationships. Sourcing managers must consider using the managed services approach to outsourcing, and focus on the key success factors to realize sourcing objectives"
In line with analyst researches and industry pundits, to derive optimum business value from managed services, both customer and MSP organisations must be cognizant of the following facts:
Performance is mapped to negotiated scope of work (SOW), and measured through service-level agreements (SLAs)and specified outcomes and deliverables.
The model must have built-in elements of risks and rewards.
It must have a joint governance layer.
The contract must include precise plans for change management, continuous improvement and partnership.
The delivery risk of agreed outcomes must be shared.
The benchmark of managed services is, how fundamentally one has got the hang of customer's business, how close one could get to the roots of customer's business problems and how well one could establish itself as an advisor to the customer.